The importance of foreign language
Whether in everyday life or at work, learning a foreign language always opens up new opportunities for you and brings you into contact with exciting people and cultures.
According to the LLAS Center for Languages, Linguistics, and Area Studies, there are over 700 reasons to learn a foreign language.
1. Reason for a foreign language: broaden your horizons
When learning a foreign language, you will not only learn vocabulary and grammar, but also a lot about the country and its culture. If you talk to the locals, you will learn a lot about the traditions and the way of life and thinking in other countries.
In addition, you will get to know your next holiday destination much more intensively with foreign language skills. In conversations with residents, you might learn about wonderful places or traditional dishes that you would not otherwise get to know!
2. Reason for a foreign language: Improve your career chances
Multilingualism offers you a number of advantages over other applicants in professional life. With similar CVs and qualifications, the person who speaks more languages ​​often wins out.
During your job, if you have good foreign language skills, you will be able to negotiate with foreign business partners or even work abroad yourself.
So you open up countless new possibilities with every language that you also master.
3rd reason for a foreign language: Travel more relaxed 
With a basic understanding of the local language, you will travel much more easily. Easily order your favorite meal at the restaurant or chat with locals about the country's best sights.
This also increases your motivation when learning a language.
Even a few words in another language will quickly get you further on your journey. You do the rest with your hands and feet.
4. Reason for learning a foreign language: Improve your mental health
Numerous studies show that, on average, multilingual people develop dementia later than people who only speak one language.
Learning a language keeps your brain fit, and increases your brain power and your memory.
So by learning a language you are also doing something good for your mind! So it's always worth improving your understanding of the language.
5th reason for a foreign language: Get to know exciting people and new cultures
If you speak several languages, there are many new opportunities for you to get to know new people – either at work or in your free time.
Over time you will surely meet people with similar interests. Maybe this acquaintance will even develop into a long-term friendship.
6th reason for a foreign language is: Improve your learning ability
When you learn languages, you always discover new learning methods. Whether it's the Assimil method, suggestopedia or simply speaking your vocabulary on tape – you only notice which learning method suits your learning type best when you try it out.
The right learning method increases your ability to learn. This also helps you in other areas for which you are studying.
7th reason for a foreign language: Train your brain 
As you learn languages, different areas of the brain are active: specifically Wernicke's area and Broca's area. Through the activity, you train your brain – similar to a muscle in strength training.
Science has found that multilingual people switch more easily between different tasks, i.e. are more flexible. In addition, their ability to concentrate is increased and they are less easily distracted.
8th reason for a foreign language is: Increase your stamina
Good stamina is one of the most important prerequisites for learning a language. If you don't deal with a language sufficiently and in the long term, you will hardly be able to speak it.
If you learn a language, you prove to yourself and others that you have staying power. This will certainly not only impress your future boss.
9. Reason for learning a foreign language: Enjoy films, series, books, and songs in the original language
Many world-famous series do not come from Germany. The content is often more authentic in the original language – especially comedy series are more fun in the original language because the translation of jokes often differs greatly.
The same applies to foreign-language films, books, podcasts, or music. For example, you always wanted to know what your favorite song is about. With foreign language skills, you will find out.
10th reason for a foreign language: Develop yourself personally
Researchers were able to show that multilingual people are more able to work in a team than monolinguals. In addition, learning a foreign language increases self-confidence, which improves your ability to make decisions.
So you notice: When you learn a language, you do a lot for your personal development. 
11. Reason for a foreign language: Improve your knowledge of your mother tongue
Understanding a new language will even help you with your native language. Because by learning a foreign language you develop a general feeling for the language.
You analyze grammatical structures and learn the basics of a foreign language. Use this knowledge and improve your grammatical knowledge as well as your reading and speaking skills in German.
12th reason for a foreign language: See the world with different eyes
With every language, you learn, your way of thinking changes. You develop a new perspective on different aspects of life and strengthen your critical thinking. 
With good foreign language skills, you have the opportunity, for example, to read the press from all over the world and watch reports from other countries. In this way, you form your own opinion in a more targeted manner.
By the way: Have you ever considered the advantages and disadvantages of emigrating ? If you intend to live and work in another country, you should definitely speak the local language. Multibhashi supports you and helps you to expand your active and passive vocabulary .
13. Reason for a foreign language: Overcome your language inhibitions
Especially at the beginning of language learning, many are afraid of speaking. However, the more contact you have with a foreign language, the easier it is for you to communicate. Therefore, speak in a different language regularly from the start.
In addition, if you know foreign languages, it will be easier for you to paraphrase unfamiliar words. You develop creative solutions and behave confidently in conversations with others despite the language barrier.
14. 
Reason for a foreign language: Have fun 
Learning languages ​​can be a lot of fun. Especially if you learn in a varied way and have a clear goal in mind.
Perhaps friends or your family would also like to learn a foreign language? For example, talk to each other in English at the next dinner – it is unfamiliar at first, but makes for a lot of entertainment over time.
15th reason for a foreign language: Increase your creativity
Studies have shown that learning languages ​​increase creativity. On the one hand through the constant mental activity, on the other hand through new thought patterns that you develop while learning.
Increased creativity brings many advantages in professional and private life.
Why learn French?
Learning French gives you access to a diverse, exciting culture. For example, the French language has a strong influence on the areas of gastronomy, fashion, and theatre!
In addition, French not only helps you on a trip to the city of love but also simplifies your visit to many African countries.
Why learn Spanish?
Spanish is one of the 5 world languages ​​- it is even the most common mother tongue on the entire American continent.
Therefore, learning Spanish
 is not only worthwhile for your vacation in Barcelona, ​​but also for a longer trip through South America.
Why learn Italian?
Italian is one of the most beautiful and expressive languages ​​in the world. If you would like to master an emotional language, learning Italian is particularly useful.
In addition, Italy is always worth a trip – the nature is beautiful, Italy has great cuisine and is particularly rich in culture. The geographical proximity to Germany also offers a great advantage.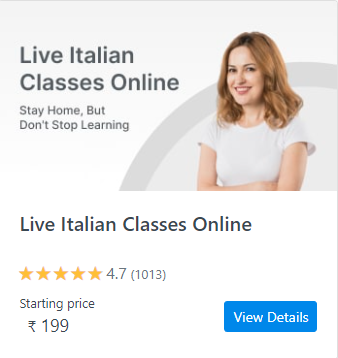 Why learn Russian?
Russian is not only very difficult to learn because of the Cyrillic alphabet. Grammar and pronunciation are also foreign and unfamiliar to many learners.
Are you looking for a challenge? Then learning Russian is just right for you! Another motivation for you is definitely that you learn the language of the largest country in the world.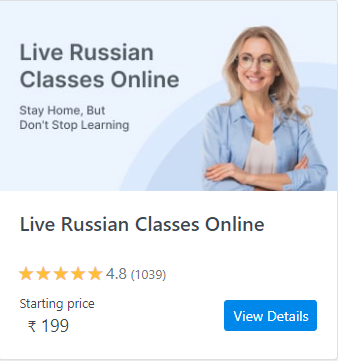 Why learn Chinese?
The Chinese culture has made a great contribution to our politics, religion, and science. China also has a strong influence on world politics and the economy.
If you want to learn more about the connections, learning Chinese is definitely worthwhile.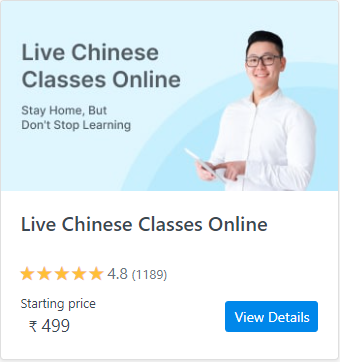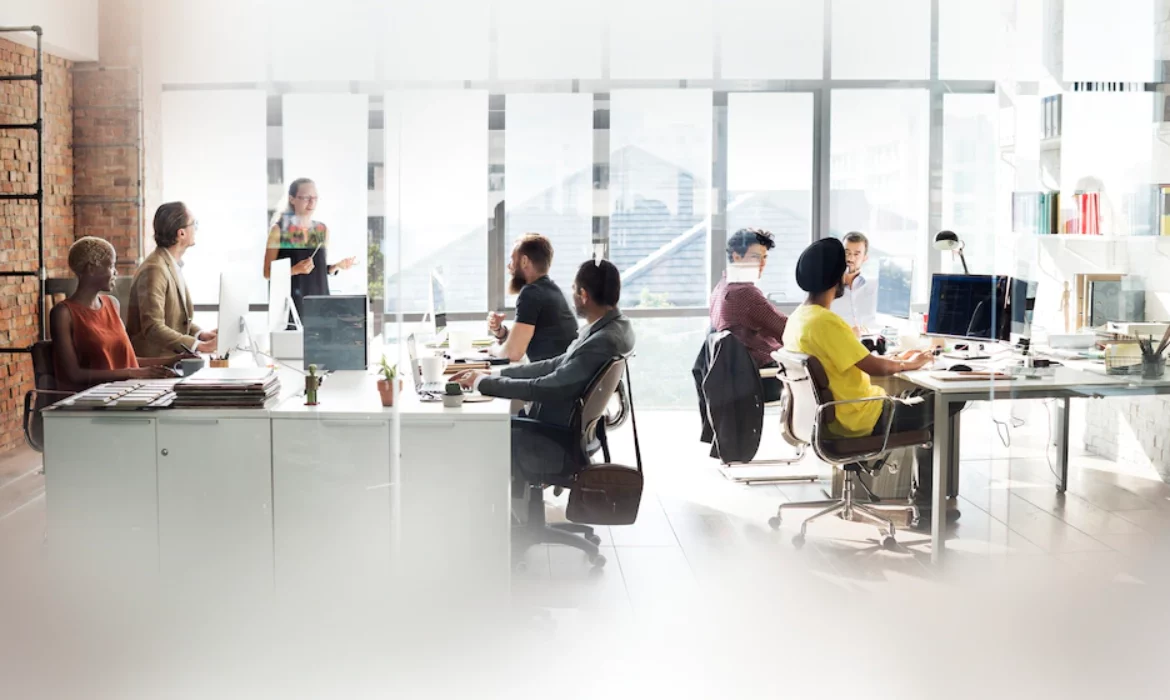 Nowadays companies are hiring freelancers on their own when carrying out specific projects or to work regularly in the company, but these types of employees have different conditions than employees. There are many advantages that make an increasing number of companies want to have this type of employee in their templates.
Hiring a freelancer or freelancers can become a good solution when it comes to carrying out a specific project or giving way to tasks that within the company would take too much time or dedication. It can also be convenient because of the savings that companies can obtain. But is it better to have self-employed or salaried workers? In this post, we will tell you the advantages and disadvantages of each type.
Before focusing on the main topic, let's make clear the differences between self-employed (self-employed) and employed (salaried).
Self-employed definition: A self-employed person is one who resides in the country whose income comes in a proportion equal to or close to 80% from the performance of commissioned work, such as activities of commerce, mining, fishing, sports, electricity and gas, wood industry, etc.
When we talk about self-employed is the same as saying self-employed or freelance. In this case, you work for yourself, you have to work hard and you must be in continuous recycling. This way of working can give a high quality of life, always with good advice and delinking the personal accounts of the professionals, in order to face the taxes with liquidity and the payments that may arise.
Definition employed by an employee: A person who works as an employee is one who is hired under an employment contract by an employer and is hired at least one hour a week and receives consideration for it.
In this case, as we have mentioned, we work with an employment contract where the working conditions are stipulated, both hours and payroll, an employee is limited, since he has a schedule to meet and economic expectations as he has agreed in the employment contract that he has signed with the employer, it is less flexible work than self-employment.
Differences between self-employment and working as an employee
The person who works as an employee has a stable and fixed monthly salary, while the one who works on his own account will depend on the billing issued by the company.
The employed person (employed) must be subject to the schedules, breaks and place of work established by the employer, while the self-employed person shall establish his schedules and breaks while choosing the place where he wants to work.
The employee depends on his company: if it closes the worker also ceases his activity, unlike the self-employed who, if he loses a client, will go to another sector of the market looking for new customers.
The employee to access a job must have more experience than the freelancer.
To be self-employed, it is necessary to fill in Form 037 to obtain the registration of Economic Activity and to work as an employee, a model of an eventual, full-time, temporary or indefinite contract is filled in according to the type of contract.
The employee has to pay from his gross salary the Social Security contributions and the withholding on account of the IRPF, but as the procedures are done by the company, many do not know how much and what they really pay. Like employees, the self-employed also contribute to Social Security by paying a monthly contribution and personal income tax is deducted. In addition to social contributions, the self-employed pay taxes, through Personal Income Tax and VAT. In relation to Personal Income Tax, if you have the bonus of a newly self-employed person it drops to 9%, if not, it ranges between 15% and 19% of income. As for VAT, they adjust accounts with the State quarterly: they pay the Treasury the difference between the VAT they have charged their customers.
Having seen the most important points to understand the types of employees that exist, it is important to point out that if there is something that has changed significantly it is the "wanted" permanent or indefinite job since it has been transformed. Now companies have skyrocketed the hiring of self-employed workers. It is a way for companies to significantly reduce labour costs. A study carried out by the American consultancy Tower Lane said that 54% of companies plan to increase the hiring of freelancers.
Working as a freelancer is "necessarily" fashionable, due to the situation of the country, because it is a model that triumphs abroad, but each scenario has its advantages and disadvantages, so each company must assess what needs it has and if it prefers to have a varied workforce of employees and self-employed or only of one type or another. Next, we tell you the different advantages of hiring a freelancer and an employee:
Advantages of a company for hiring freelancers:
With the economic crisis, many of the companies began to bet on the self-employed instead of salaried employees. The main advantage for the company of hiring a self-employed employee versus a salaried employee is that the cost to the company is lower. If a salaried worker is hired, social security contributions are higher.
If the company hires a self-employed person, he or she runs with social security contributions and taxes and his vacations are not remunerated as it happens when he is an employee. Yes, there are companies that are willing to pay the self-employed fee, since it is still cheaper than the social security contributions of a conventional employee, although it is strange that this happens.
The employer has the advantage of not paying maternity leave or leave or any other justification to which he would be entitled if the employee were an employee.
The fees paid by the company to the self-employed employee represent a tax-deductible expense for the company in concept of independent Professional Services, that is, it allows the company to deduct VAT every quarter.
Companies that hire freelancers have fewer administrative ties. It is the self-employed who have to make their invoices and carry out their own management, compared to salaried workers where the company has to take care of their registration in the social security and pay the contributions.
In most companies, if a salaried employee works more hours than those set out in his contract he has the right to free hours, but if he is self-employed the company does not have to give them to him.
Advantages of a company for hiring an employee:
If the company intends to have a closer relationship with the employee and continuously in the hope that he wants to grow within the company, it is better to hire a salaried person.
When the company wants to create a safety zone in the company and thus retain talent, it is better to hire employees. If someone has, even with a minimum wage, has the ability to cover their basic needs, if their salary is considerable like that of an executive, this will give them a financial level that gives a lot of security.
In relation to the previous point, when the company offers this type of contract with a fixed salary, financial stability is created for the person and when someone has a fixed income, they can plan their life with a fair level of certainty and this makes the employee much more productive and motivated in the company.
Companies that hire employees have employees in the company for

 

a few defined hours. It is a very good thing when you want to have a follow-up and an order of work.
Companies have the advantage of having people much longer, this translates into a greater experience of the staff that knows their functions well and that is prepared to grow professionally within the company.
The commitment on the part of employees for the company is much greater with salaried employees than with hiring freelancers.
So what's the best option for businesses? In reality, it is not a question of which is objectively better, but of what your priorities and needs are as a company according to the current situation and what is expected of the workforce.
In summary, we could say that if you are looking for employees to carry out specific projects it is a good option to hire a freelancer, but if you are looking for professional growth and attract the talent it would be a better option to hire a person as an employee.
In Xpert Digital we want to help you, if you need more information about this topic, do not hesitate to take a look at our website. Get in touch with us!