The importance of foreign language
Whether in everyday life or at work, learning a foreign language always opens up new opportunities for you and brings you into contact with exciting people and cultures.
According to the LLAS Center for Languages, Linguistics, and Area Studies, there are over 700 reasons to learn a foreign language.
1. Reason for a foreign language: broaden your horizons
When learning a foreign language, you will not only learn vocabulary and grammar, but also a lot about the country and its culture. If you talk to the locals, you will learn a lot about the traditions and the way of life and thinking in other countries.
In addition, you will get to know your next holiday destination much more intensively with foreign language skills. In conversations with residents, you might learn about wonderful places or traditional dishes that you would not otherwise get to know!
2. Reason for a foreign language: Improve your career chances
Multilingualism offers you a number of advantages over other applicants in professional life. With similar CVs and qualifications, the person who speaks more languages ​​often wins out.
During your job, if you have good foreign language skills, you will be able to negotiate with foreign business partners or even work abroad yourself.
So you open up countless new possibilities with every language that you also master.
3rd reason for a foreign language: Travel more relaxed 
With a basic understanding of the local language, you will travel much more easily. Easily order your favorite meal at the restaurant or chat with locals about the country's best sights.
This also increases your motivation when learning a language.
Even a few words in another language will quickly get you further on your journey. You do the rest with your hands and feet.
4. Reason for learning a foreign language: Improve your mental health
Numerous studies show that, on average, multilingual people develop dementia later than people who only speak one language.
Learning a language keeps your brain fit, and increases your brain power and your memory.
So by learning a language you are also doing something good for your mind! So it's always worth improving your understanding of the language.
5th reason for a foreign language: Get to know exciting people and new cultures
If you speak several languages, there are many new opportunities for you to get to know new people – either at work or in your free time.
Over time you will surely meet people with similar interests. Maybe this acquaintance will even develop into a long-term friendship.
6th reason for a foreign language is: Improve your learning ability
When you learn languages, you always discover new learning methods. Whether it's the Assimil method, suggestopedia or simply speaking your vocabulary on tape – you only notice which learning method suits your learning type best when you try it out.
The right learning method increases your ability to learn. This also helps you in other areas for which you are studying.
7th reason for a foreign language: Train your brain 
As you learn languages, different areas of the brain are active: specifically Wernicke's area and Broca's area. Through the activity, you train your brain – similar to a muscle in strength training.
Science has found that multilingual people switch more easily between different tasks, i.e. are more flexible. In addition, their ability to concentrate is increased and they are less easily distracted.
8th reason for a foreign language is: Increase your stamina
Good stamina is one of the most important prerequisites for learning a language. If you don't deal with a language sufficiently and in the long term, you will hardly be able to speak it.
If you learn a language, you prove to yourself and others that you have staying power. This will certainly not only impress your future boss.
9. Reason for learning a foreign language: Enjoy films, series, books, and songs in the original language
Many world-famous series do not come from Germany. The content is often more authentic in the original language – especially comedy series are more fun in the original language because the translation of jokes often differs greatly.
The same applies to foreign-language films, books, podcasts, or music. For example, you always wanted to know what your favorite song is about. With foreign language skills, you will find out.
10th reason for a foreign language: Develop yourself personally
Researchers were able to show that multilingual people are more able to work in a team than monolinguals. In addition, learning a foreign language increases self-confidence, which improves your ability to make decisions.
So you notice: When you learn a language, you do a lot for your personal development. 
11. Reason for a foreign language: Improve your knowledge of your mother tongue
Understanding a new language will even help you with your native language. Because by learning a foreign language you develop a general feeling for the language.
You analyze grammatical structures and learn the basics of a foreign language. Use this knowledge and improve your grammatical knowledge as well as your reading and speaking skills in German.
12th reason for a foreign language: See the world with different eyes
With every language, you learn, your way of thinking changes. You develop a new perspective on different aspects of life and strengthen your critical thinking. 
With good foreign language skills, you have the opportunity, for example, to read the press from all over the world and watch reports from other countries. In this way, you form your own opinion in a more targeted manner.
By the way: Have you ever considered the advantages and disadvantages of emigrating ? If you intend to live and work in another country, you should definitely speak the local language. Multibhashi supports you and helps you to expand your active and passive vocabulary .
13. Reason for a foreign language: Overcome your language inhibitions
Especially at the beginning of language learning, many are afraid of speaking. However, the more contact you have with a foreign language, the easier it is for you to communicate. Therefore, speak in a different language regularly from the start.
In addition, if you know foreign languages, it will be easier for you to paraphrase unfamiliar words. You develop creative solutions and behave confidently in conversations with others despite the language barrier.
14. 
Reason for a foreign language: Have fun 
Learning languages ​​can be a lot of fun. Especially if you learn in a varied way and have a clear goal in mind.
Perhaps friends or your family would also like to learn a foreign language? For example, talk to each other in English at the next dinner – it is unfamiliar at first, but makes for a lot of entertainment over time.
15th reason for a foreign language: Increase your creativity
Studies have shown that learning languages ​​increase creativity. On the one hand through the constant mental activity, on the other hand through new thought patterns that you develop while learning.
Increased creativity brings many advantages in professional and private life.
Why learn French?
Learning French gives you access to a diverse, exciting culture. For example, the French language has a strong influence on the areas of gastronomy, fashion, and theatre!
In addition, French not only helps you on a trip to the city of love but also simplifies your visit to many African countries.
Why learn Spanish?
Spanish is one of the 5 world languages ​​- it is even the most common mother tongue on the entire American continent.
Therefore, learning Spanish
 is not only worthwhile for your vacation in Barcelona, ​​but also for a longer trip through South America.
Why learn Italian?
Italian is one of the most beautiful and expressive languages ​​in the world. If you would like to master an emotional language, learning Italian is particularly useful.
In addition, Italy is always worth a trip – the nature is beautiful, Italy has great cuisine and is particularly rich in culture. The geographical proximity to Germany also offers a great advantage.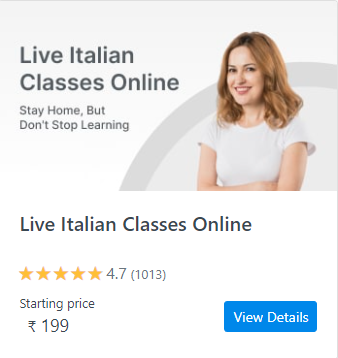 Why learn Russian?
Russian is not only very difficult to learn because of the Cyrillic alphabet. Grammar and pronunciation are also foreign and unfamiliar to many learners.
Are you looking for a challenge? Then learning Russian is just right for you! Another motivation for you is definitely that you learn the language of the largest country in the world.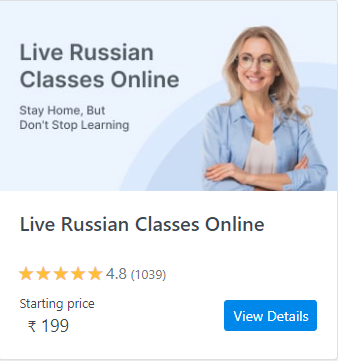 Why learn Chinese?
The Chinese culture has made a great contribution to our politics, religion, and science. China also has a strong influence on world politics and the economy.
If you want to learn more about the connections, learning Chinese is definitely worthwhile.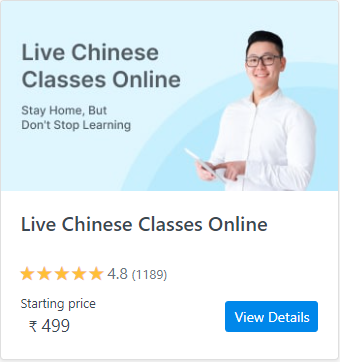 You scroll for hours and hours on social media along different pages. Ask yourself: "What really catches my attention?". When do you stop scrolling and take the time to read something?
While scrolling, you are distracting your brain, overstimulating it, and taking your focus away. As an organization, you want your content to stand out. You want to stimulate the customer and ensure that you come to the attention.
In this blog, we tell you how to create lead magnets that do not pass your customer by.
A good example: how do you tell a detailed story to a good friend during a big and busy concert? Pretty tricky huh? It can also be difficult to make your ads stand out on platforms such as Facebook and Instagram.
Productive Mindset for lead generation
Advertisements on social media are often aimed at getting people off the platform. So basically you use a platform to advertise and then you want the customer to go off that platform and visit your website. Quite a difficult task.
If you want to succeed in that, you have to ensure a productive mindset among users. A productive mindset consists of:
Focus, attention, and interest can be retained by sending the perfect message at the right time and in the right place. What helps you with that are lead magnets.
The secret ingredients for epic lead magnets
When you start using lead magnets, you have to focus on a target group that is problem-aware. After all, they are looking for a solution. The image below shows you where they are located.
A lead magnet ensures that you make this group solution-aware. With your lead magnet, you offer a solution to their problem.
Ingredient #1: the target group that benefits from the lead magnet
Ask yourself: is the target group defined without being too niche?
Below you can see examples of lead magnets that have worked and have not worked. The bottom lead magnets did not achieve the right result because the focus was too much on a niche target group.
| | |
| --- | --- |
| Lead magnet | | Target audience |
| 9 Health Benefits of Beans | Healthy foodies ✅ |
| A legal checklist for starting a business in Rotterdam | Entrepreneurs in Rotterdam ✅ |
| 5 must-haves for reaching retirement age | Parents reaching ❌ retirement age |
| 7 Tax Saving Strategies for Pharmacy Owners | Pharmacy owners ❌ |
Don't make the target audience too specific. It becomes all the more difficult to get hold of them.
Ingredient #2: The applicability of the content
Ask yourself: Can the reader use this now or is there more work to be done?
We've been talking about attention retention. You can only hold a user's attention for a short time. After all, they want to scroll further quickly to see holiday photos or cool videos.
In this short time frame, you have to make sure that the reader does not have to do too much work to take action. Otherwise, you'll lose them. Below you can see two examples of lead magnets that have or have not worked. Are you watching?
| | |
| --- | --- |
| Lead magnet | | Kind |
| Spaghetti with scallops | Recipe ✅ |
| 5 easy exercises to learn the English language | Exercises ✅ |
| 7 financial strategies for brokers | Strategies ❌ |
| How to: buying investment properties | Buyers guide ❌ |
Recipes always do well. You read the lead magnet in the afternoon and can get started the same evening. Users can put themselves to work right away.
The same goes for 5 easy exercises to learn English. This lead magnet is successful because an important 'keyword' is used. The word 'easy' tells the reader that there is not much work behind this lead magnet. Other words you can use are for example: simple, simple, or small.
For example, a word that you should avoid in a lead magnet strategy. That word makes the reader think that there is still a lot of work to be done. At that point, readers drop out.
Ingredient #3: The relevance of the lead magnet
Ask yourself: is the content on time or is it poorly timed?
The title of your lead magnet is important. With this, you finally trigger the reader. A successful lead magnet often contains a year or time in the title. It makes the reader aware that it is or may be relevant at the moment.
Take a look at the examples below:
| | |
| --- | --- |
| Lead magnet | | Timing |
| Why you should buy real estate in East Groningen right now | Good content: right time ✅ |
| Why You Should Consider Building a Modular Home in 2022 | Good content: right time ✅ |
| How to buy a house as a starter | Good content: wrong time ❌ |
| How to sell your dental practice | Good content: niche time ❌ |
Two lead magnets have had no success. Why is that? The timing of both lead magnets was wrong. For many people, it is currently hardly possible to buy a house because of the scarcity of the housing market. Starters continue to rent and cannot yet buy a house. A good example of timing is key.
Ingredient #4: The emotion the lead magnet evokes
Ask yourself: Could this topic work in small talk or is it too focused on productivity and work?
When the latter is the case, you won't get many downloads. Topics that appeal to the reader are often topics that you also discuss in the bar, for example. It should be a topic that people like to talk about.
| | |
| --- | --- |
| Lead magnet | | Emotion |
| How we can positively influence our daily lives with compassion | Compassionate and caring ✅ |
| 10 lessons to find happiness in life | Happy and fulfilled ✅ |
| Is it cheaper to buy or rent a water heater? | Productive and informative ❌ |
| Three essential checklists for a safe working environment | Practical and work-related ❌ |
When you scroll through your social media feed, you don't think of a water heater. That is exactly the reason that this lead magnet was not a success. It's a topic that doesn't appeal to readers easily.
To respond to the emotions of readers, you can use a number of smart words. Words like positivity, impact, and happiness release dopamine in our brains. We make a connection between these words and our feelings. A successful lead magnet responds to these emotions.
Convert readers to buyers
A successful lead magnet contains the above 4 ingredients. The last step is that users actually read the lead magnet. The infographic below gives you insight into how you can ensure that a lead magnet is read.
It doesn't stop at sending one e-mail. Many emails end up somewhere between the dozens of emails you receive in a day. Therefore, send users a reminder to open the lead magnet.
Follow the further step-by-step plan to actually turn readers into buyers. Step by step you create the perfect lead magnet and if you need help from any marketing agency then we are always ready with our market-tested lead generation strategies.
If you are looking for a good Website Design Company in Kolkata that makes SEO-friendly websites, then you may check our reviews on Google.
Good luck!